The workshop is over.
Many thanks to everyone!
Group photos from the first day are available (
photo1
,
photo2
).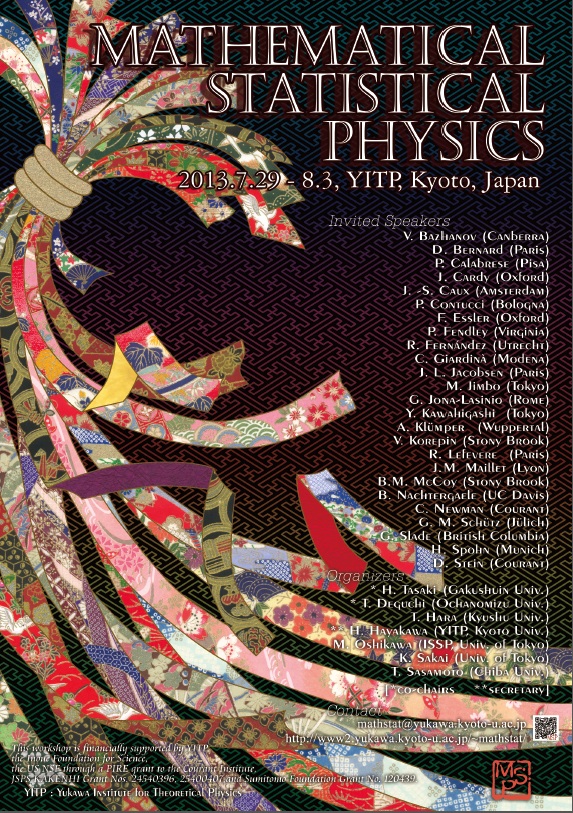 Download poster (version 2) (pdf 14 MB, psd 34 MB)
Please feel free to print and display.
Subjects
Mathematical aspects of statistical physics: rigorous methods (three days) and exact solutions (three days).
About the workshop
The meeting "Mathematical Statistical Physics" focuses on mathematical approaches to statistical physics. It will cover various studies on mathematical aspects of statistical physics including those based on exact solutions and those on rigorous methods.
Dates
July 29 - August 3, 2013
Venue
Contact Us