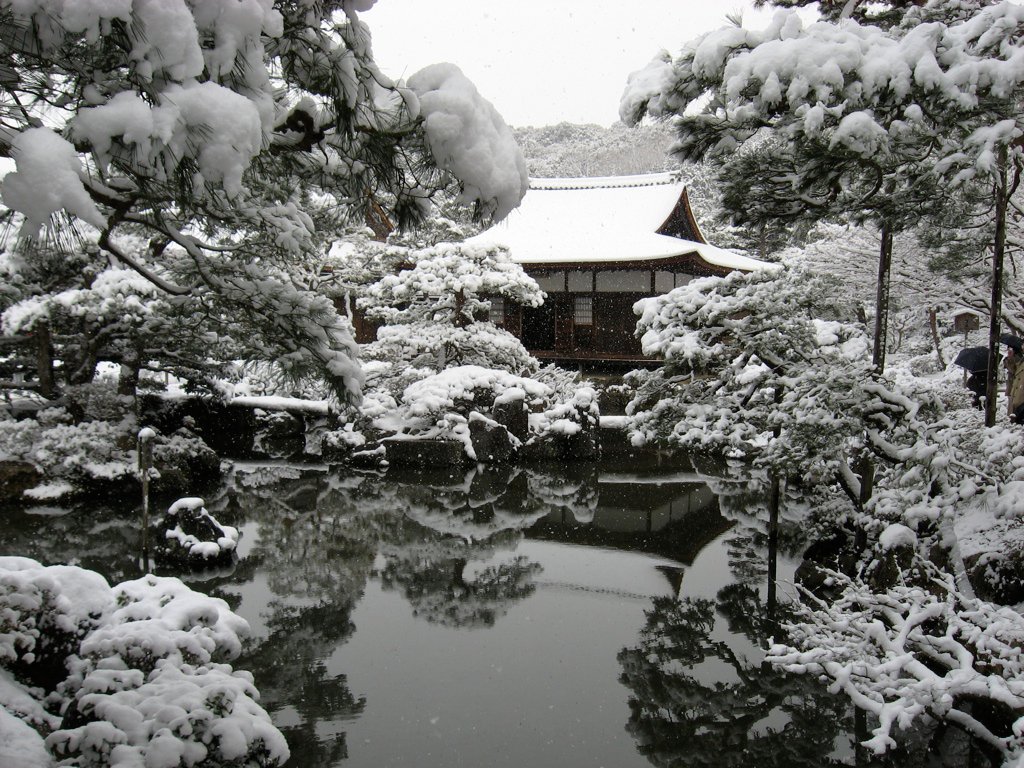 About the symposium
This symposium is to commemorate the completion of the 5 year long-term workshop program of our Institute, "Yukawa International Program for Quark-Hadron Sciences (YIPQS)" and its successful update. During the last 5 years we have held 12 long term workshops and 18 shoter term workshops based on this program covering various basic areas of theoretical physics. These workshops made significant contributions to the development of collaborative works by the international physicist community.
On this occasion we would like to invite leading experts from various fields and hold a symposium discussing the recent developments and future perspectives in theoretical physics. Topics will include quark-hadron sciences and nuclear physics, string theory, SUSY gauge theory, D-brane dynamics, cosmology and gravity, high energy astrophysics, non-equilibrium dynamics, superconductor,graphene, and so on.
One of the central themes of the present symposium is to summarize the achievements of the long-term workshop program (YIPQS) and quark-hadron sciences. Another important aspect of this symposium is to give the perspectives for the possible unification of theoretical physics. For example, we are witnessing its glimpses in connection with the idea of holography and AdS/CFT correspondence in string theory, quark-gluon and condensed matter physics etc. We hope that this symposium will be stimulating and thought provoking, in particular for young theoretical physicists. From the next year 2012 we begin a new series of long term visiting programm which we hope will bring further important developments in basic theoretical physics.
What's new
Feb. 7, 2012: Today's Group photo uploaded (see below).
Slides of the talks also available in the program page.
Feb. 6, 2012: The first day of the Symposium. We thank all the audiences for coming! Group photo uploaded (see below).
Slides of the talks also available in the program page.
Feb. 1, 2012: The on-line registration is closed. We are grateful to the registrants and looking forward to seeing you in Kyoto.
Feb. 1, 2012: The number of the registered participant is now close to 100. Therefore, we will close the on-line registration form before midnight on February 1. If you would like to attend, please register as soon as possible.
Jan. 26, 2012: Information for participants on registration and banquet updated.
Jan. 25, 2012: Conference program updated. Titles and abstracts of the sessions are being added on a daily basis. Please check out the program page.
Dec. 26, 2011: We still accept registrants. However, no further request for the finanicial support will be accepted and "Kitashirakawa Gakusha" is no longer available.
Dec. 1, 2011: Registration form is now open. Symposium poster can be seen here.
Nov. 30, 2011: Information for participants available
Nov. 22, 2011: Tentative Program posted
Date and Venue
Date: February 6th-8th, 2012
Venue: Yukawa Institute for Theoretical Physics,

Kyoto, Japan
Symposium Photo (Feb.6)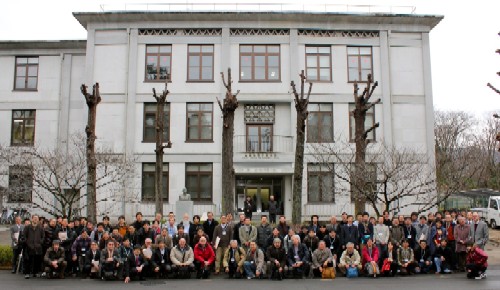 Symposium Photo (Feb.7)

Invited Speakers
Michael Creutz (Brookhaven National Laboratory)
Akira Furusaki (RIKEN)
Gary W. Gibbons (Cambridge)
Tetsuo Hatsuda (Tokyo/RIKEN)
Kazuo Hosomichi (YITP)
Christian Maes (Leuven)
Hitoshi Murayama (IPMU/Berkeley)
Tsvi Piran (Hebrew)
Eliezer Rabinovici (Hebrew)
Peter Schuck (Orsay)
Gordon Semenoff (British Columbia)
Naoshi Sugiyama (Nagoya)
Xin-Nian Wang (LBNL/CCNU)
Jan Zaanen (Leiden)
YIPQS symposium organizers
T. Eguchi (YITP, co-chair), A. Ohnishi (YITP, co-chair), H. Hayakawa (YITP, LOC), T. Kugo (YITP), T. Kunihiro (Kyoto), H. Kunitomo (YITP, LOC), K. Morita (YITP, LOC/Secretary), M. Sasaki (YITP), M. Shibata (YITP), K. Shizuya (YITP), T. Tanaka (YITP, LOC), T. Tohyama (YITP), K. Yazaki (RIKEN/YITP).